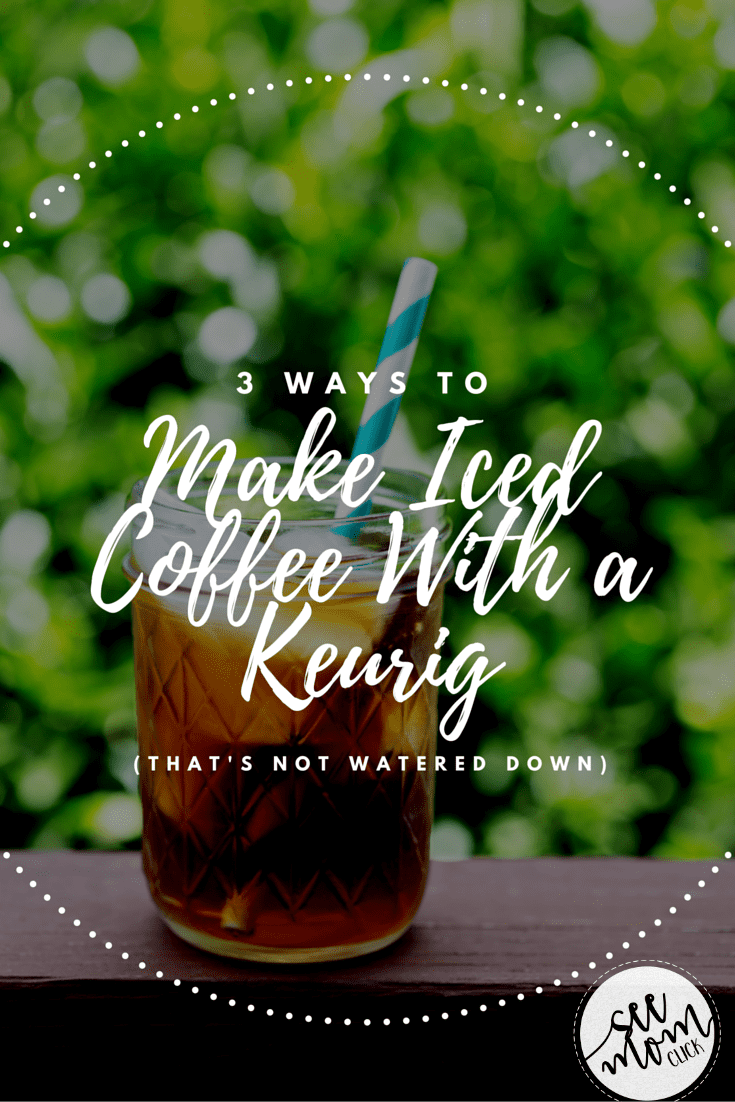 It's summahtime! You know I love my coffee but after that first morning cup, it's hard for me to down another hot cup of java. When the thermometer is rising, I'm all about icy drinks and iced coffee has to be my favorite.
The problem with iced coffee is that when you brew it hot out of a Keurig, it either gets watered down with ice cubes or it's not cold enough to enjoy right away. I'm sharing 3 really simple tips that will help you brew all the iced coffee your heart desires this summer using your Keurig WITHOUT it being watered down. I'll raise my iced coffee to that!
How to Make Iced Coffee With a Keurig (That's Not Watered Down)
1. Use Coffee Ice Cubes
Brew one cup on the highest setting (the largest cup) and it will be enough to fill an ice cube tray. Freeze it and you'll have coffee ice cubes. Use them instead of regular ice cubes when you brew your iced coffee and you'll avoid watering your drink down. Easy!
2. Brew On the Lowest Setting
I usually brew my coffee at the highest setting. I like the biggest cuppa coffee I can get in the morning. But for iced coffee, turn it down to the lowest setting for a smaller, more concentrated brew.
3. Use An Extra Bold K-Cup
Using an extra bold k-cup will help you maintain that coffee flavor even if you do use regular ice cubes (because sometimes we don't have the forethought to keep iced coffee cubes on hand). There are LOTS of great choices for this. And here's a little hint: Starbucks uses their Caffe Verona (at double strength!) in their iced coffees.
Want some suggestions? Here are my favorite dark roasts, and these would be perfect for iced coffee:
Need a visual? Check out this short 'n sweet video I made using these tips!
How to Make Iced Coffee With a Keurig
Now that you have these tips, head over and check out my favorite dark, bold k-cup roasts that make the best iced coffee!
Happy summer, coffee loving friends!